Bosley Revitalizer
BEFORE & AFTERS


Which Bosley Revitalizer would you prefer?
Revitalizer 96
GREAT COVERAGE
Our most affordable option, the Bosley Revitalizer 96 contains 96 laser diodes for great scalp coverage.
Revitalizer 164
EXCEPTIONAL COVERAGE
With 1.7x the number of diodes as the 96, the Bosley Revitalizer 164 offers powerful coverage at a reasonable price.
Revitalizer 272
MAXIMUM COVERAGE
Our highest density of lasers per inch (at 2.8x the number of diodes of the 96), the Bosley Revitalizer 272 gives you the maximum amount of coverage, leading to noticeably faster results over more areas.
ADVANCED HAIR RESTORATION
At Home Or On The Go
Bosley has been a trusted name in advanced hair loss solutions for over 40 years. The Revitalizer delivers on Bosley's legacy with a science-backed hair loss laser treatment that is both safe and effective.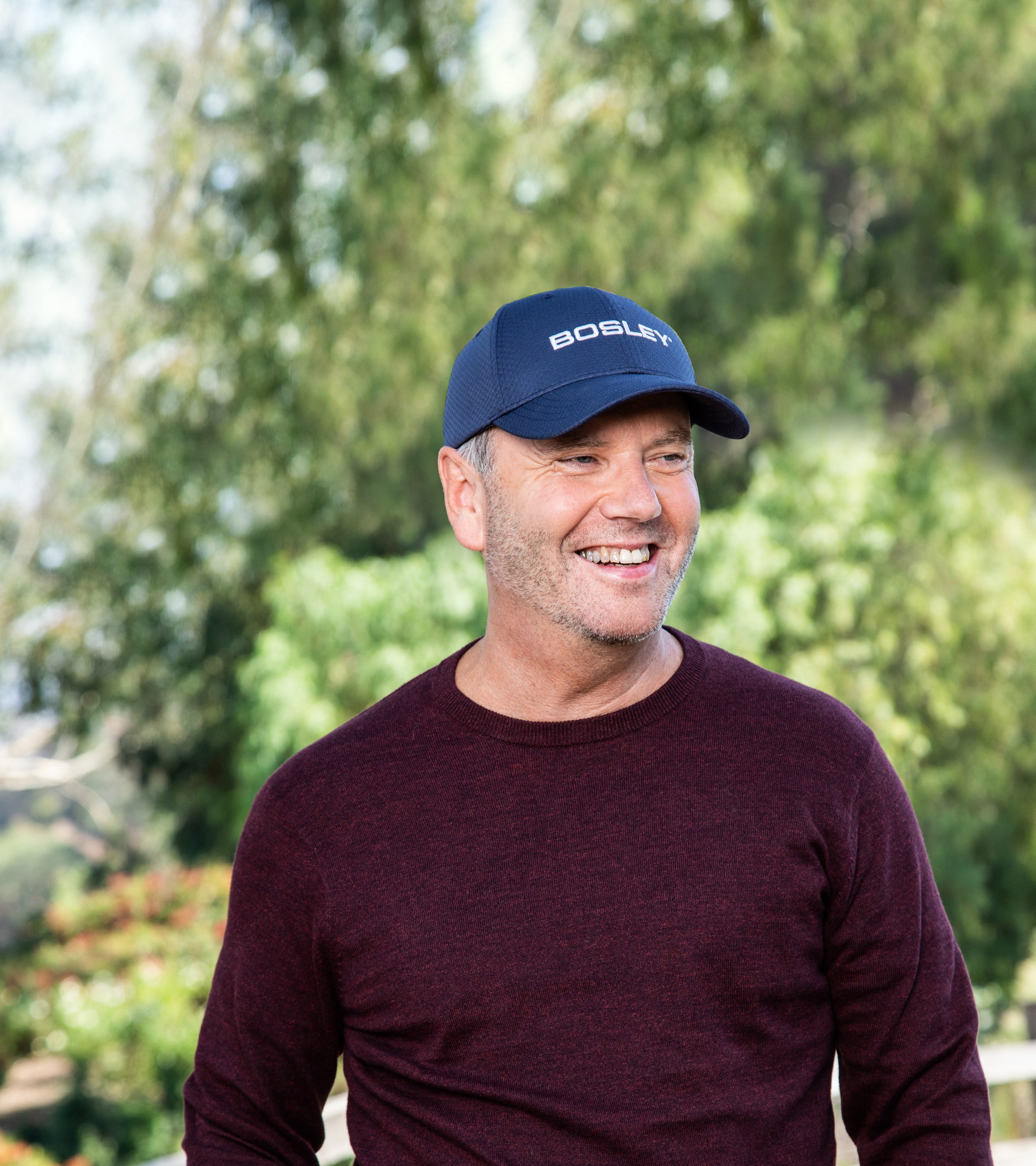 Choose The Mode That Works Best For You
30 minutes
every other day
1-3 MONTHS
Stage 1
Slows Hair Loss
4-6 MONTHS
Stage 2
Thickens Hair
7+ MONTHS
Stage 3
Regrows Hair
GREAT RESULTS FOR
Any Hair Type or Color
Whether your hair is light or dark, dyed or natural, straight or curly, long or short, you may use Revitalizer to control hair loss and regrow your hair.
(Photo features Ryan S., an actual hair transplant patient)
How does the Revitalizer work?
This medical-grade device uses clinical strength LLLT technology to provide therapeutic laser treatment. Powered by multiple laser diodes, it emits pulses of ruby red light that cells on your scalp absorb and use to reverse miniaturization (the shrinking of hairs). The laser diodes are placed in a precise grid-like pattern to offer you maximum coverage.
Revitalizer's laser light emission works in a number of ways. Laser therapy awakens dormant hair follicles by generating heat and energy cells need to promote hair growth. This process encourages blood flow to the scalp and helps restore normal follicle function. As a result, the rate of hair loss decreases, and hair density can improve for a thicker fuller head of hair.
About
Low-Level Laser Therapy
Bosley uses 100% medical-grade lasers which, unlike LEDs, are proven to regrow hair. LLLT is clinically proven to stimulate hair follicles, reduce the rate of shedding and actually increase hair count.
FAQs
Is the Revitalizer for both men and women?
Yes. This unisex device is indicated for both men and wom­en with androgenic alopecia. It's proven to be an effective, non-invasive, at-home treatment for male pattern hair loss (MPHL) and female pattern hair loss (FPHL).
What is Low-Level Laser Therapy?
Low-Level Laser Therapy is FDA-cleared technology that delivers a precisely measured wavelength of light to your scalp. Also known as photobiomodulation, LLLT is clinically proven to stimulate hair follicles, reduce the rate of shedding and actually increase hair count.
Will My Revitalizer Cap Fit Under any Hat?
Yes. Thanks to its compact, comfortable design, it fits under most sports caps and hats. Choose your own or use the Bosley sports cap included with your system.
May I use the Revitalizer with other Bosley Hair Restoration Treatments?
Yes. In fact, Bosley hair restoration experts recommend combination therapy to help you achieve optimal regrowth and fullness. A 2-step treatment plan that includes Revitalizer laser hair restoration with BosleyMD topical products, such as our nourishing shampoo and conditioner, clinical strength minoxidil and hair follicle energizer, can offer you the best chance to fight hair loss and support a healthy growth cycle.
Testimonials
A superb product that is an ABSOLUTE must have post-hair restoration procedure!

Darryl A.

Bosley Revitalizer 164
Me and my wife use it every day. We can see the difference in how much thicker our hair looks. We love it.

Jerry I.

Bosley Revitalizer 272